General introduction about the Corporation
Established over 30 years ago on the basis of merging a number of small and medium sized garment factories with a small number of workers, Saigon 2 Garment Joint Stock Company along with the development of Vietnam's economy, is on the momentum of strong and solid development.
With more than 1,200 skilled, knowledgeable, experienced, skilled workers, engineers and staff, more than 2671 modern equipment, we produce a wide range of products, high quality, latest designs and very Attracting many customers, we have an important and solid position in the world.
With an ambition to improve more and more quality, we always try our best to improve product value, develop the marketing and distribution system, with the latest designs such as men's shirts. Women, women's suits, vests, children's clothes - all aim to meet the growing needs of the Vietnamese market as well as in the region.
In order to meet the increasing demands of customers as well as the general development trend of the world, we have completed and completed the quality management system ISO 9001: 2000, SA 8000 and applied in almost all of our factories.
Since December 31, 2001, the company has been transferred from a state-owned enterprise to a joint stock company.
In May 2004, the women's suits and women's vests were chosen by HCM City People's Committee as the main product of the city. Fashion brand SANDING has been voted by consumers as "High quality Vietnamese goods" for many years and now has a strong foothold in the domestic market.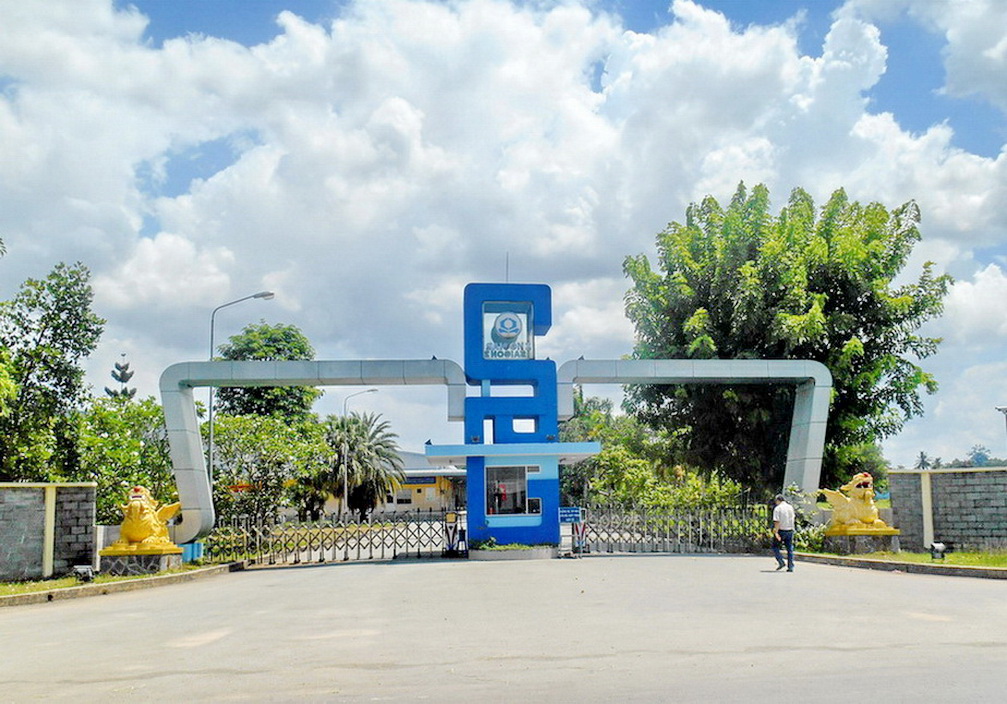 Representative office of Saigon 2 Garment Company (on the left) and Trung Lap Phu Garment Factory
Market and trend
Initially, the company's export market is primarily aimed at the US market and our main products are mainly coats and pants. However, in the last 10 years, with new changes in the application of approaches to customers with the full integration of Vietnam into the WTO, Saigon 2 Garment Joint Stock Company has stood firm on the couple. Its legs can expand the potential market of Europe, Hong Kong, Taiwan and most recently Japan. The company always strives to continuously enrich key export products that bring higher profits such as women's suits, pants, short pants, women's shirts, dresses and women's skirts. With the motto of constantly developing to serve customers best and bring reliability,
Some information about Sai Gon 2 Garment Joint Stock Company
Head office address: 37 Tran Trieu Luat, p.7, Tan Binh District, Ho Chi Minh City, Vietnam
Phone: (84-8) 3.8214302
Fax: (84-8) 3.8216794